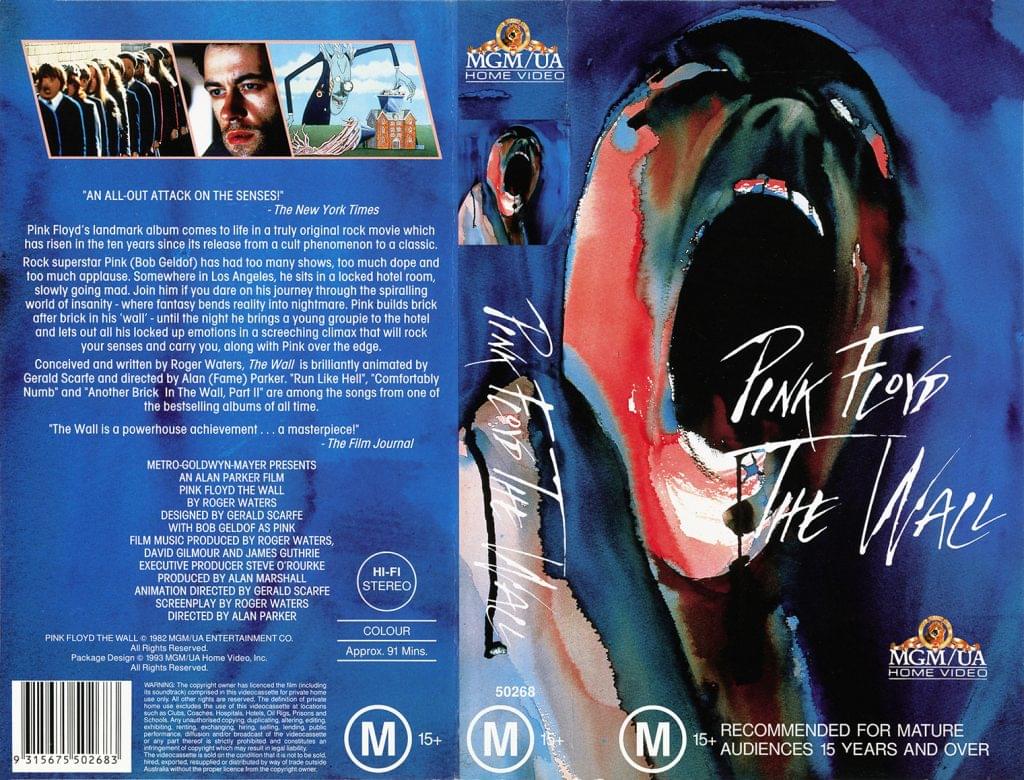 Qui trovate raccolti tutti i video, con relativi sottotitoli in italiano, del saggio critico a The Wall.
In alto trovate la copertina originale del VHS (la mia prima copia) che nella sua versione italiana integrava i sottotitoli (cosa che non è stata fatta nel relativo DVD); ad ogni modo, come ho già avuto modo di riferire, la traduzione officiale di The Wall in lingua italiana manca del necessario approfondimento di alcune espressioni idiomatiche pertanto ritengo sia carente sotto diversi aspetti. Nella mia revisione di tutti i sottotitoli, che potete scaricare integralmente in formato srt (per applicarla al vostro file video), ho tenuto conto delle differenze sostanziali tra i modi di dire inglesi ed italiani traducendo di conseguenza: in ragione di queste alcune frasi sono state stravolte rispetto alla traduzione "alla lettera".
Buona visione.

When the tigers broke free pt. 1

In the flesh pt. 1

The thin ice

Another brick in the wall pt. 1

When the tigers broke free pt. 2

Goodbye blue sky

The happiest days of our lives

Another brick in the wall pt.2

Mother

Empty spaces

Young lust

One of my turns

Don't leave me now

Another brick in the wall pt. 3

Goodbye cruel world

Hey you

Is there anybody out there?

Nobody home

Vera

Bring the boys back home

Comfortably numb

In the flesh pt.2

Run like hell

Waiting for the worms

Stop

The trial

Outside the wall