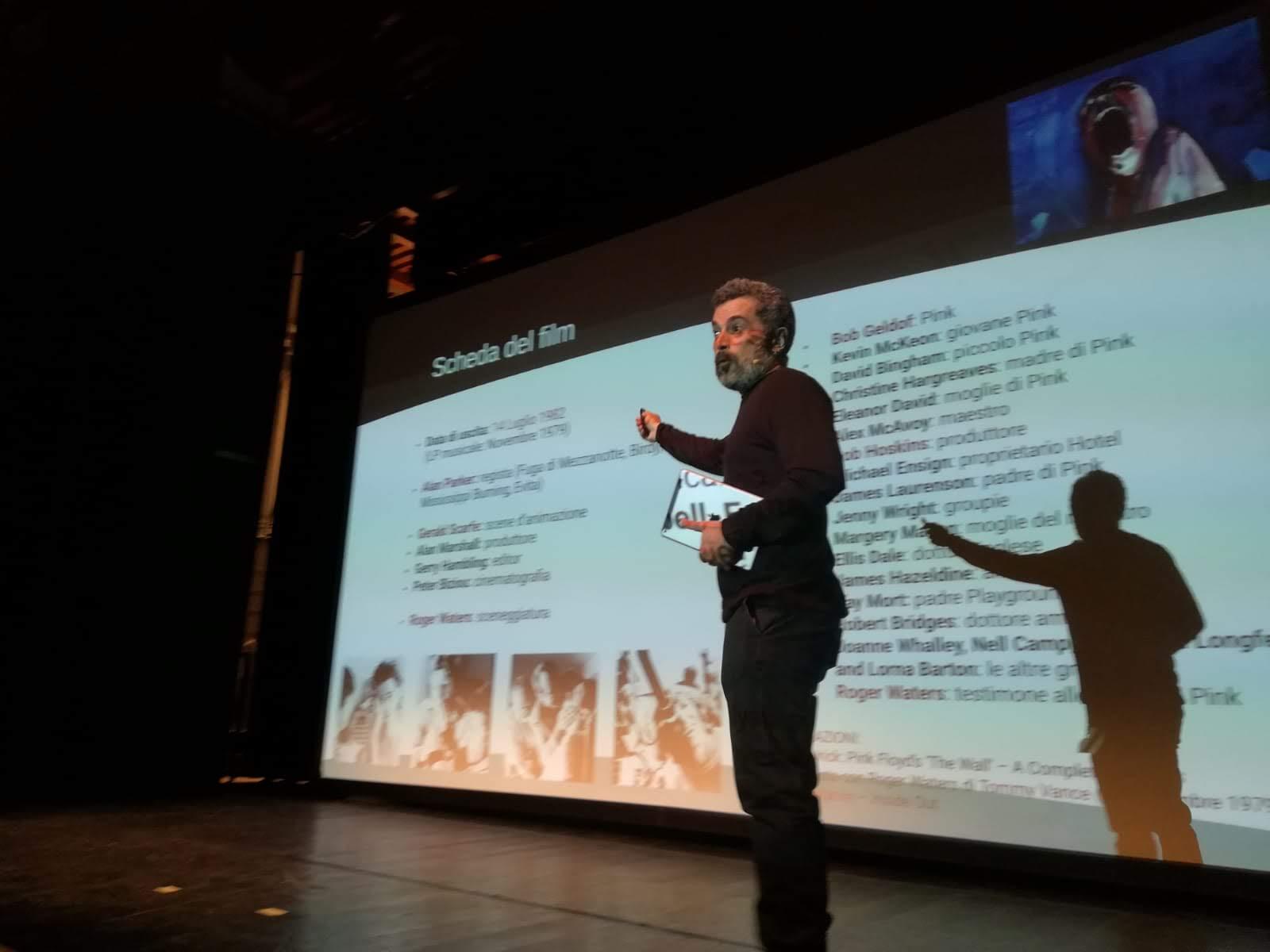 Il seminario
Together we stand, divided we fall
Caratteristiche dell'evento:
Seminario multimediale di approfondimento dell'opera cinematografica "Pink Floyd The Wall" di Alan Parker con proiezione di slide informative e spezzoni del film, commentate da Nicola Randone con opzione di dibattito.
Attrezzatura richiesta:
Video proiettore e schermo
Impianto audio con microfono ad archetto
Leggio
Durata dell'evento:
1h30 circa
Descrizione dell'evento:
Il seminario trae spunto dalla pubblicazione Together we stand, Divided we fall di Nicola Randone, edita da Arcana, un saggio critico sul senso letterario della trasposizione cinematografica dell'opera rock THE WALL.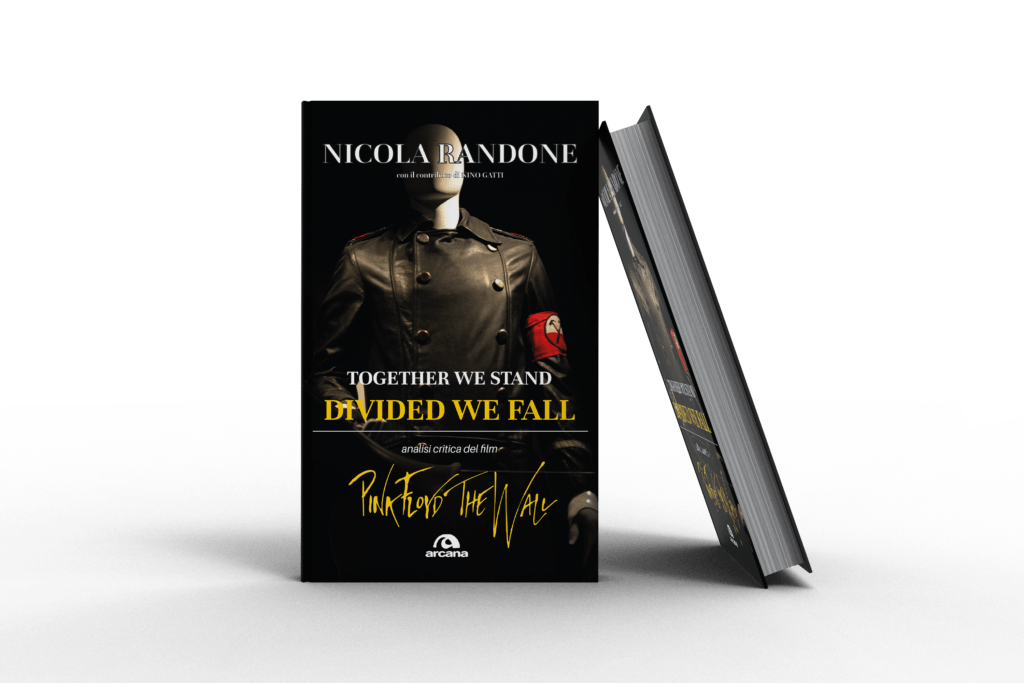 In basso alcuni scatti tratti dall'evento organizzato in occasione di Amarcort Film Festival il 23 Novembre 2019 presso il Teatro degli Atti di Rimini.